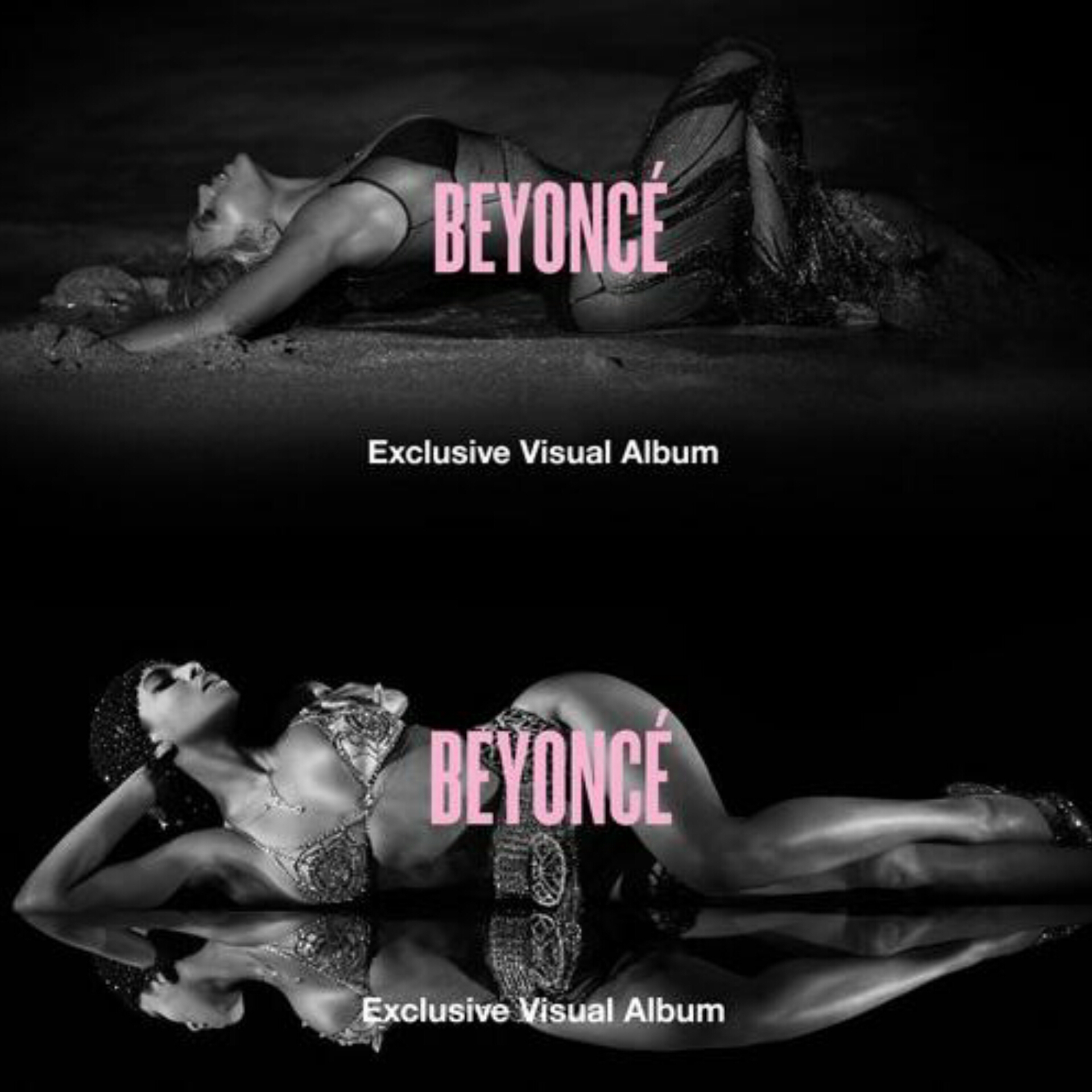 On December 13, just when I thought I'd named Justin Timberlake's "
The 20/20 Experience
" my personal album of the year, here comes King Bey with her new
self-titled album, Beyonce
. It was just after 12:30AM and I was on my way to sleep (iPhone in-hand, no less) when my sister text me a picture of the the album as she'd pulled it up on iTunes. I was jolted out of my sleepy haze,"What the hell is this?!" She replied, "Bey! I'm bout to cop it!"
No sooner than she had sent that text, I literally dove out of the bed to get on my laptop to download the album. As I waited for the album to download, I watched my download queue with sheer and utter delight. 14 songs, 17 videos GTFOH! What a treat for Beyonce stans and fans!
This album is a little more mellow and gritty than what we usually get from Beyonce'. It isn't laden with your typical "Single ladies", "Crazy in Love" style tracks but these songs are sexy, personal and provocative and I'm in love!. Beyonce gave us a groundbreaking visual album that we will all be talking about for a very long time.
Here is the track list:
1. Pretty Hurts
2. Ghost/Haunted
3. Drunk in Love (ft. Jay-Z)
4. Blow
5. No Angel
6. Yonce'/Partition
7. Jealous
8. Rocket
9. Mine (ft. Drake)
10. XO
11. Flawless (ft. Chimamanda Ngzoi Adiche)
12. Superpower (ft. Frank Ocean)
13. Heaven
14. Blue (ft. Blue Ivy)
Beyonce is truly the reigning Queen of music right now. There's not one soul that could have released an album with absolutely no promotion and sell 800,00 copies in 3 days and go platinum in 6 days). Bey is fabulosity at its best!
My favorites are:
Drunk In Love, Yonce'/Partition, Mine & Ghost/Haunted
What are you faves from the album?